Laser Hair Removal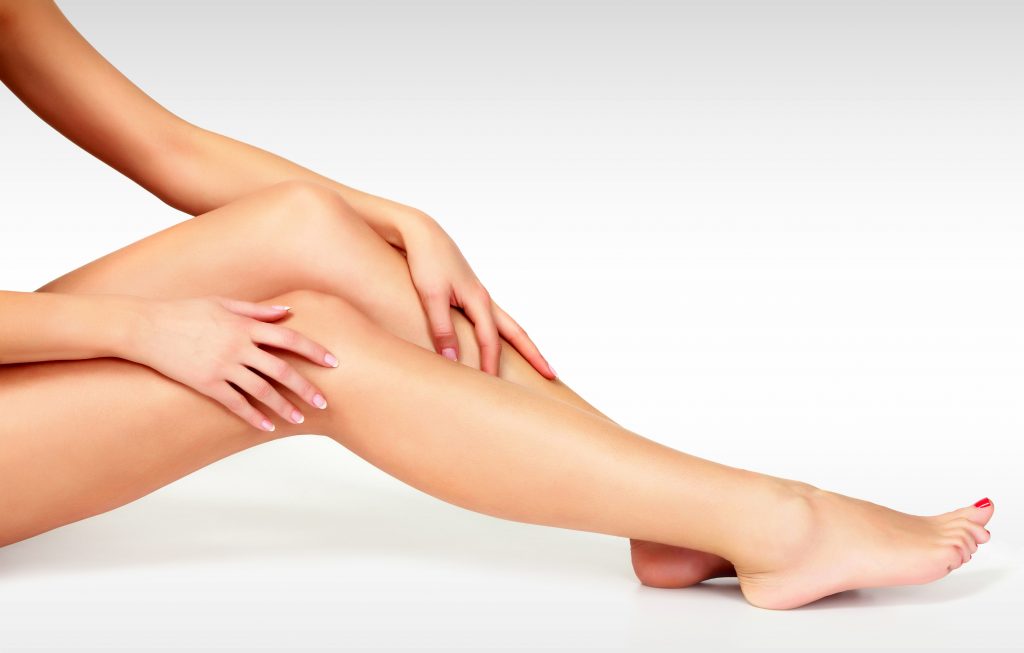 Laser hair removal is an effective treatment to remove unwanted hair and put an end to routine shaving. All areas of the body can be treated including face, ears, nose, chin, hairline, sideburns, neck, underarms, chest, back, bikini, and legs. It is also effective for razor bumps that often plague the bikini area and the back of necks of men.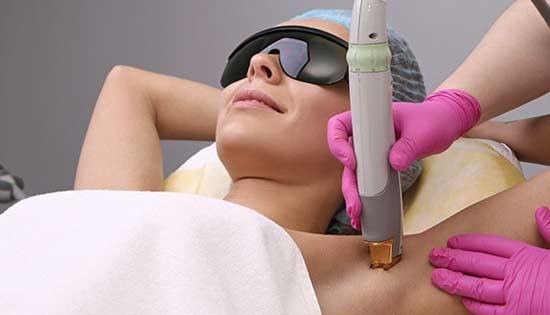 During the treatment, a laser emits a light that is absorbed by the pigment (melanin) in hair. The energy is converted to heat which damages the hair follicles (tube-shaped sacs) within the skin that produce hairs. This damage is semi-permanent and can inhibit or delay future hair growth. Most clients required multiple treatments spaced 1 month apart to achieve higher success. Some clients require maintenance sessions to keep the areas without hair longer term.

Laser hair removal can be painful, feeling somewhere between regular shaving and waxing. It hurts less on arms, legs, back and stomach because the skin is somewhat thicker. Whereas armpits and bikini areas tend to hurt more because the skin is thinner and hair is more dense. Some people do not respond to laser treatments as a hair removal method. Blonde and grey hairs generally do not respond to laser treatments.
Before and After Hair Removal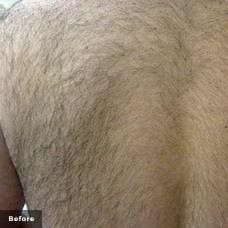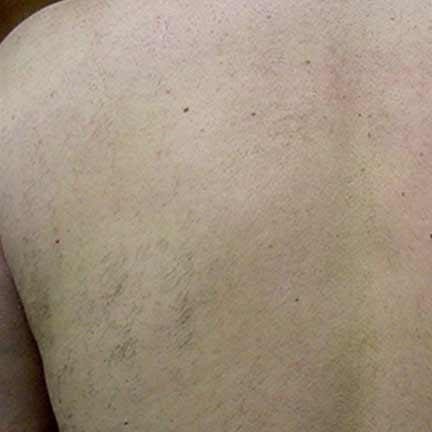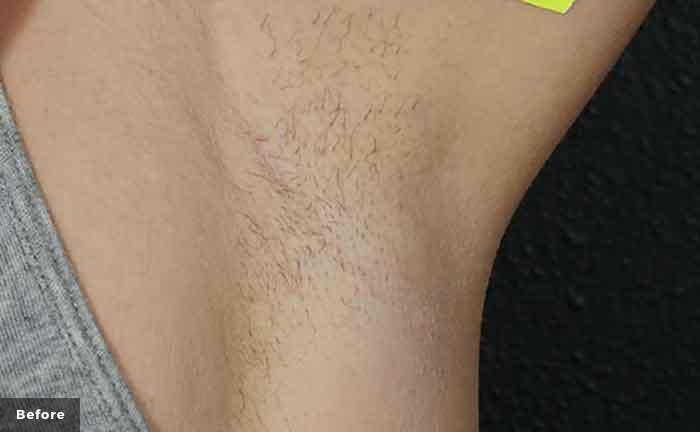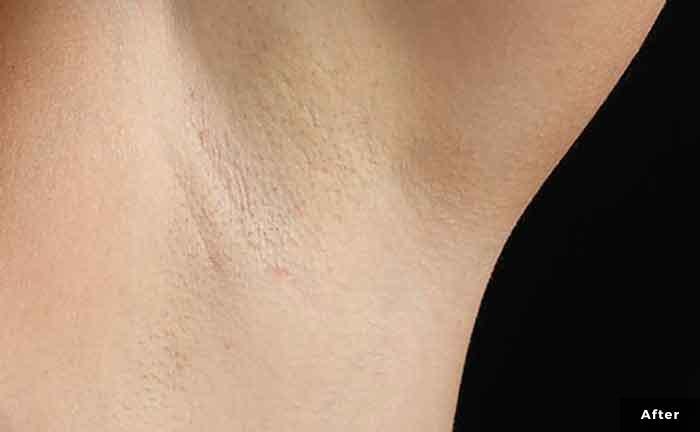 Dermaplaning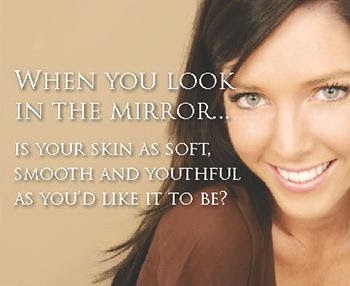 Dermaplaning makes your facial skin look and feel smoother. It helps to promote deeper skin penetration of skin care products and boosts their effects. It also helps to reduce the appearance of facial scars and blemishes. Dermaplaning is a safe and highly effective physical exfoliation treatment. It requires the use of a sterile, surgical scalpel to gently "shave" your skin's surface, removing the top-most layer of dead skin along with any fine 'peach fuzz' facial hair.
We finish your dermaplaning treatment with hot towel compresses, vitamin C and hyaluronic acid moisturizers. The treatment takes 30 minutes. When your facial hair grows back, it will usually remain the same as it was prior to the treatment. Generally, it will not grow back denser or coarser.
Consultation
We believe in providing you the best treatment experience. To do so, we meet with you first to assess your skin, talk about the outcome you want to achieve, and customize a hair removal treatment plan for you.
Website links
For more information about Cutera Hair Removal visit: https://cutera.com/hair-removal