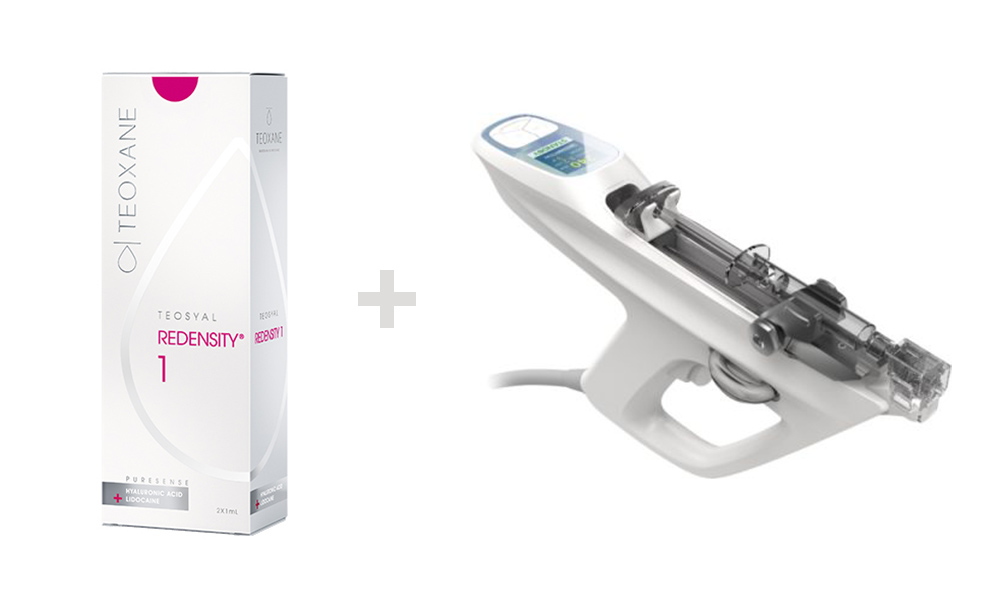 Does your skin need a BOOST?
With two powerful technologies combined, the Beauty Booster Treatment provides the benefits of microneedling and the exclusive formula of Redensity [I]. The Beauty Booster Treatment blankets the skin with essential nutrients to:
Restore Hydration
Smooth Fine Lines
Increase Collagen Production
The Beauty Booster Injection Device is a fast and effective method of injecting Redensity [I]. With its 9-pin needle and vaccuum suction, the product is delivered with an accurate depth and dosage across the entire face. The Injection Device provides the additional benefits of microneedling to the treatment.
Redensity [I] uses a patented formula specifically designed to hydrate and replenish the skin. Made up of natural antioxidants, amino acids, vitamins and minerals, Redensity [I] naturally increases collage production and improves skin elasticity.
Before and After Beauty Booster Treatment
For more information on the Beauty Booster Redensity [I] treatment, click here: https://www.clarionmedical.com/en-CA/Portal/V2-Beauty-Booster