If you are overwhelmed and frustrated with your acne and acne scarring, and want to improve your facial complexion, we can help, no matter your age.
Often thought of as only a problem that teenagers face, some forms of acne can occur in adults well into their 40's, or even older. In some cases, untreated acne can leave permanent scars that may require further treatment. Treating acne as soon as possible is important not only to improve your complexion but also to avoid permanent scarring.
Acne is a skin condition that occurs not only on the face but can affect the neck, chest, back, shoulders, and upper arms. It can include plugged pores such as blackheads and whiteheads, pimples, and more serious inflamed pustules, and deeper lumps, cysts, and enlarged nodules.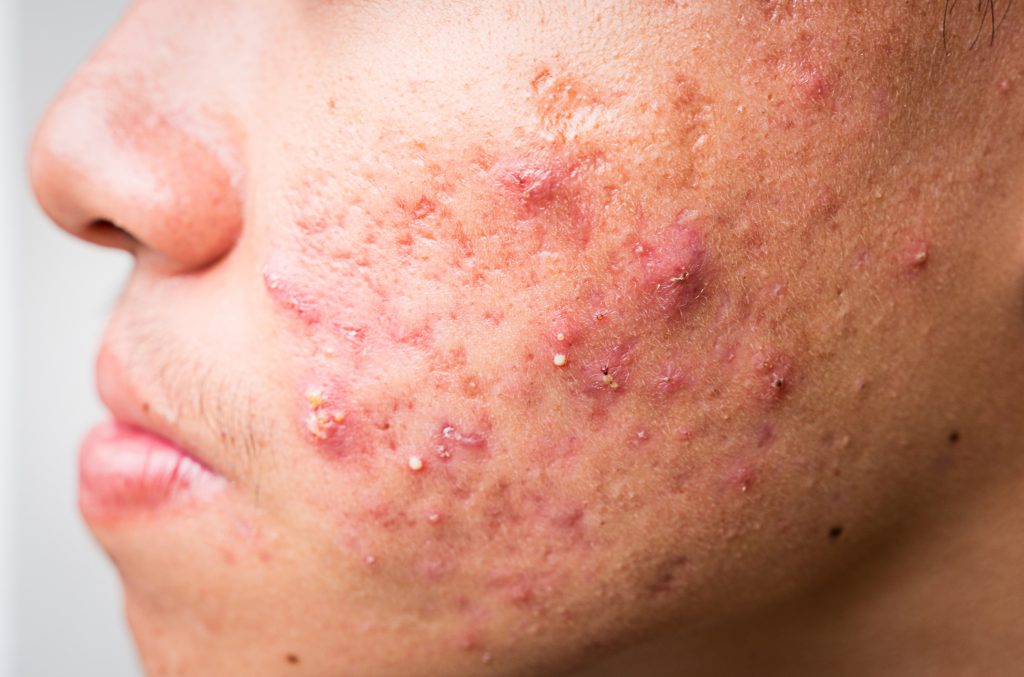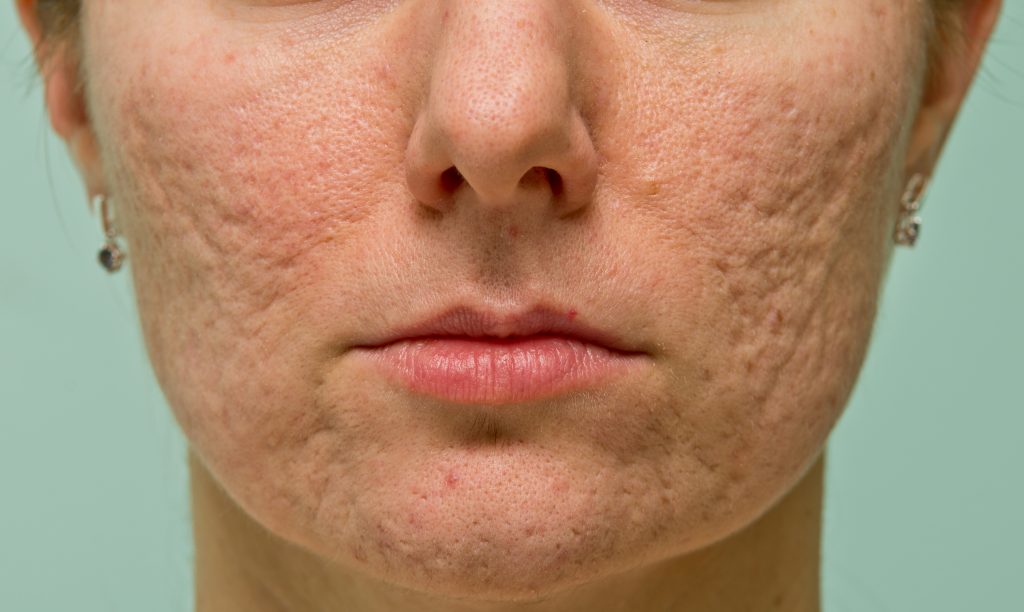 Consultation
We understand that acne can be troubling for you in so many ways. Our doctor and aesthetician believe in providing you the best treatment options. Our doctor meets with you first to assess your acne, talk with you about the outcome you want to achieve, and customize a treatment plan for you. Most clients find a combination of treatment options over a period of time works best to treat their acne. Some treatments are provided by our doctor and some by our aesthetician.
How we treat acne . . .
Skin Maintenance
Once your acne has significantly improved and optimal skin results have been achieved, it is important to maintain a healthy skin complexion. We have a selection of skin care products and can customize a skin maintenance program for you to keep your skin's complexion healthy.
Before and After