Marcy Kendrick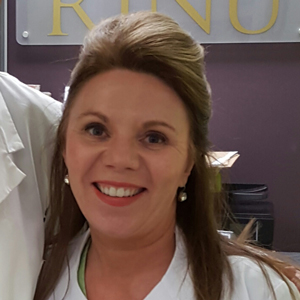 Marcy Kendrick is a Vivier trained consultant of the Vivier skin product line and is educated on the Cosmeceuticals benefits of our product line and laser skin treatments.
In addition to being a certified Aesthetician for over 25 years, Marcy is trained and certified on the Cutera laser platform and is one of a few Canadian Aestheticians that is certified in Dermaplaning.
Her knowledge, expertise and breadth of experience in the field of medical grade skincare and laser skin treatments is truly valued at RiNu and appreciated by her clients.
Dr. Harold Hynscht, MD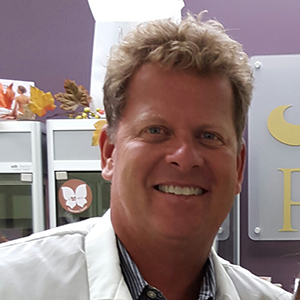 Dr. Harold Hynscht, MD, is a physician specifically trained in aesthetic medicine who provides non-surgical cosmetic and rejuvenation treatments to help individuals achieve the results they desire.
Dr. Hynscht enjoys the lakeside community of Port Dover and has been a practicing doctor in the Port Dover area for over 30 years .
Dr. Hynscht is an active member of the community and is presently the director of continuing education for the Norfolk Medical Society and teaches medical students for McMaster University. He is also a courtesy staff member at Norfolk General Hospital.
Dr. Hynscht's training includes graduating from the University of Toronto, Magna Cum Lauda, an internship in Internal Medicine at St. Michael's Hospital in Toronto and specialty training at Johns Hopkins University Medical Center in Baltimore, MD. Since graduating, Dr. Hynscht has continued to expand his traning and has attended specialty training through the Dermetics Institute and Dr. Channy Muhn, Dermatologist. He has a growing and continued interest in diseases of the skin, aging, rosacea and dispigmentation as well as a desire to help individuals treat their skin conditions.
Dr. Hynscht's educational credentials are only the beginning of what makes him an outstanding physician at RiNu. His sincere and caring nature, together with his friendly and dedicated team of highly trained staff, will make you feel welcome and at ease to discuss your skin care needs. Once your dermatology or cosmetic needs are clearly understood, he and his staff apply their experience, knowledge and skills acquired over the years to recapture your youthfulness with the most modern and up-to-date procedures.
Learn more about Dr. Hynscht, "Craftsman and Artist"  Learn more
Request a consultation with Dr. Hynscht Request a Consultation
I met Dr. Hynscht while I was looking for a new family physician. After our first interview (meeting) I was tremendously impressed by both his professionalism and his easy going nature. After a discussion about my medical history, some of my questions brought us to a discussion about the RINU clinic."
As I expected, I was greeted at the RINU clinic by a very friendly and easy going staff, that made me feel comfortable instantly, and also provided me with a sense that I was in good hands. The service I received at the clinic were performed with such proficient skill that I have to say I would rate the RINU clinic, Dr. Hynscht, the staff and the treatment ten out of ten.
~ Cathy Hardwick