Welcome to RiNu Medispa
A lux experience in the country.
Relax and rejuvenate.
Nestled in the quaint village of Scotland, a restored 1890 heritage-like home and surrounding grounds provide a private country getaway for RiNu's customized professional skin care and cosmetic non-surgical and medical treatments.  Our eclectic country-chic interior combined with welcoming professional staff offers an exclusive experience that you crave in the country that is private, professional and calming.
We are always in search of the best treatments and products and enhancing our knowledge and skills to achieve optimum results. A mini-sanctuary from your daily grind and just off the beaten path; at RiNu you can relax, refresh, restore, and rejuvenate your skin and inner beauty. This sets us apart from the rest and helps you obtain what benefits you most and achieve optimal results. We are here to help create a more youthful and healthy appearance, rekindle your self-confidence and radiate your beautiful inner self.
For your convenience, discreet parking is available onsite and side street.
Our Team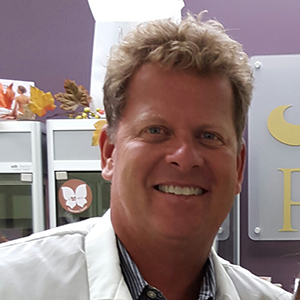 Dr. H. G. Hynscht
Medical Director
As a family doctor and an established leader in facial rejuvenation, sclerotherapy (veins), and skin conditions; Dr. Hynscht is committed to providing top quality cosmetic non-surgical medical treatments that help you look and feel your best. Dr. Hynscht's aim is to create a healthy more youthful you and treat those skin conditions you believe are sapping you from feeling your best. A customized treatment plan is mindfully created to help you rekindle your natural inner beauty.
Dr. Hynscht completed his medical degree at the University of Toronto (Toronto, On); with additional internal medicine training at St. Michael's Hospital (Toronto) and John Hopkins University Medical Center (Baltimore, Md). He has trained with top internationally recognized cosmetic medicine, sclerotherapy and dermatology specialists since 2009. He is a member of the Canadian Association of Aesthetic Medicine. Dr. Hynscht's exceptional attention to detail and beauty from his years as an craftsman and artist extends to his clients at RiNu.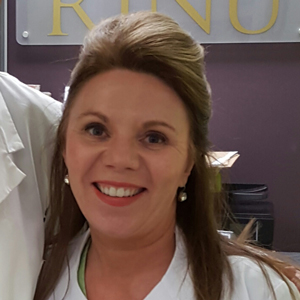 Marcy Kendrick
Aesthetician and Skin Care Consultant
Marcy Kendrick is a medical aesthetician and a Vivier®-trained skin care consultant. She is recognized by Vivier® as one of their top agents in Canada. She provides customized skin care treatment plans and programs to replenish your facial complexion and help you achieve optimal results. In addition to being a certified aesthetician for over 25 years, Marcy is certified on the Cutera laser platform and trained on a variety of its treatments and is one of a few Canadian aestheticians certified in Dermaplaning.
Her knowledge, expertise, and scope of experience in the field of medical grade skincare, medical aesthetics, and laser skin treatments is invaluable for our clients. Marcy makes sure each client feels special and receives an exceptional experience at RiNu.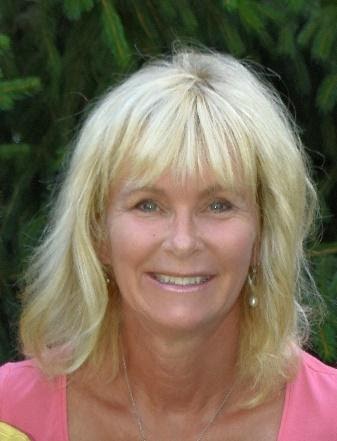 Mary-Lou van der Horst
Owner and Manager
Mary-Lou is the owner and manager of RiNu MediSpa since 2009. Mary-Lou, as a graduate of a MScN from Western (London, On) and MBA from Athabasca (Athabasca, Ab) ran her own consulting business since 1997 and had academic appointments with McMaster University (Hamilton, On) and Conestoga College (Kitchener, On). She brings years of professional leadership, business, academic, teaching, and clinical experience to RiNu. She now commits her full attention to RiNu and is thrilled to be supporting the RiNu team to make each client's experience transformational and inspirational to their inner beauty.